last July when I said I'm gonna be famous?!!

Well it has happened!
I'm in the July 2016 issue of Country Sampler magazine!!

See!!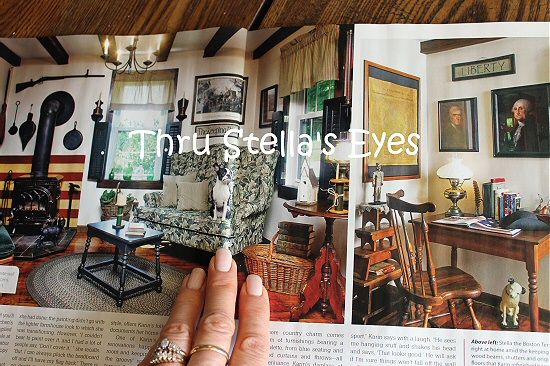 So is Gracie!!





Even though I didn't have an acting coach, I think I did pretty good!
You know, it being an Americana issue and me being the first American dog breed, I had to get serious and into character. So I just sat there and thought, "Did I leave the iron on??"

Actually, I just stared at Mommy as she stood out of the camera shot. I'm pretty sure I read Gisele Bündchen's mom does the exact same thing when she's being photographed. Okay. Maybe not.

Anyway... I look awesome, don't I??!! I did my own fur and makeup, too.

So if anyone needs to reach me, I'll be in my trailer rehearsing my lines. Hey, you never know. I may get a barking part next time.