... and he brought me three Nylabones and a little pink squeaky rubber ball!! I forgot how much I loved them!!! YaY me!!!

Hey. Wait a minute...
What the heck does Gracie have over there????????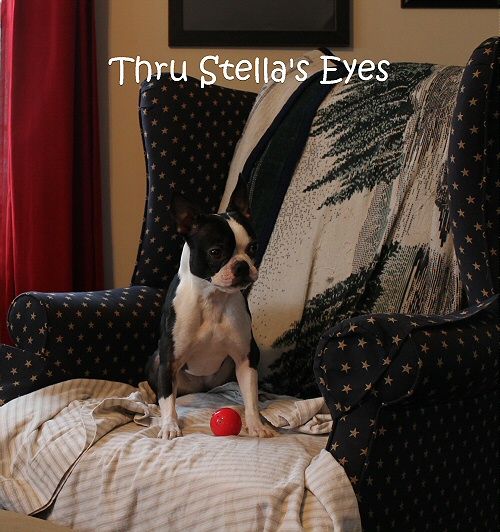 What is that??!!



I'll nonchalantly bring my little squeaky pink rubber ball with me to investigate. Hmmmm... I must get a closer look.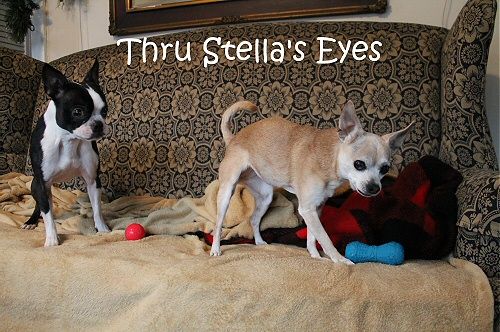 Watch this... I'll give her the ol' fake out by acting like I'm playing with my new ball.



Ah-ha!! I can see it!! She's got a weird looking blue squeaky toy! I WANT IT!!!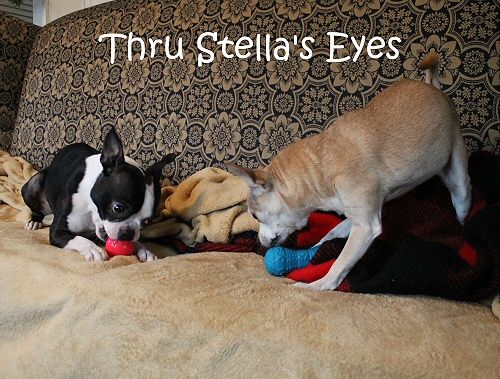 She's guarding it and won't let me near it. BUT I MUST HAVE IT!!



Man, she's a tough old nut to crack.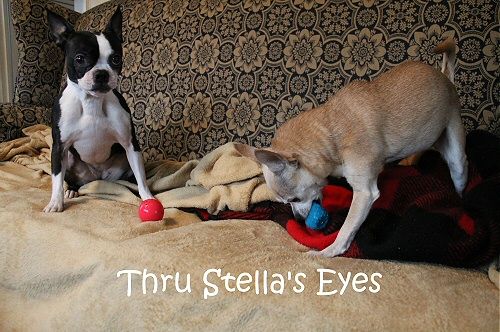 "You think you can take it from me you young whippersnapper???!!"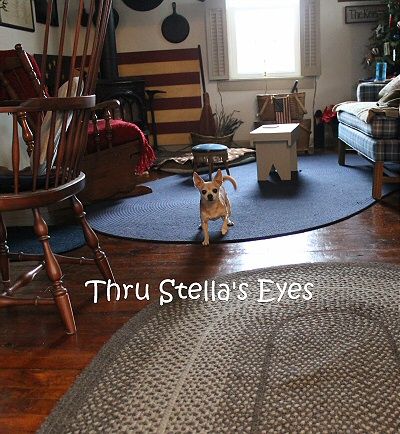 "NEVER!!!"