He usually lets me "clean" his cup when he's done but sometimes he forgets even though I'm sitting there staring at him...
Waiting...
and waiting...

He might hurry it up if I stare at the cup...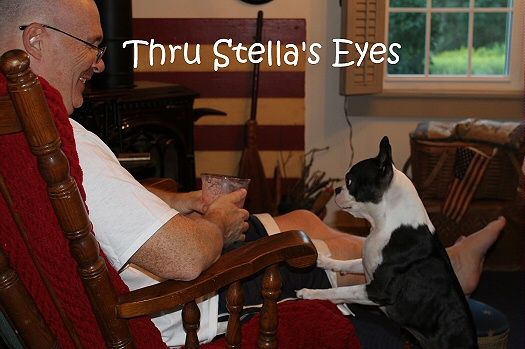 Nothing. Okay. Time for a new tactic.
Maybe if I put my paw on him and give him "the puppy eyes".
That always works on Mommy. She's a sucker for that one!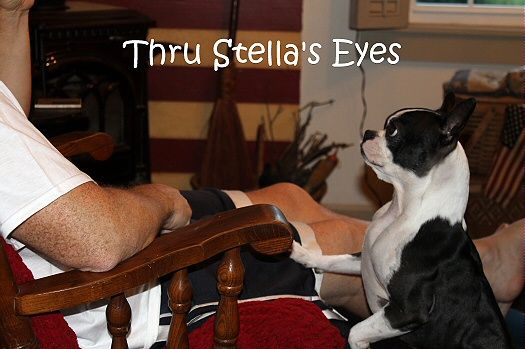 Still nothing!
What is with this guy??!!
How long does it take to drink a fruit smoothie?!
I mean seriously!!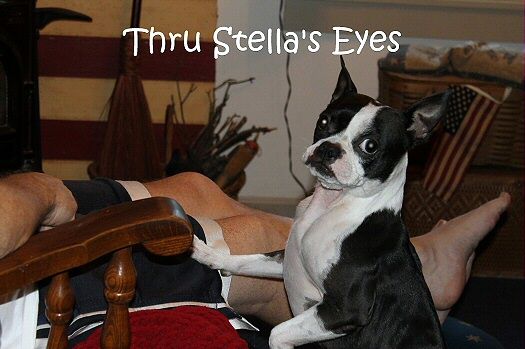 C'mon man, I'm dying here!!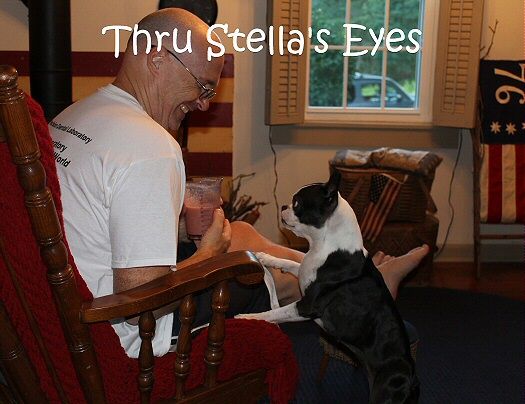 Well it's about time!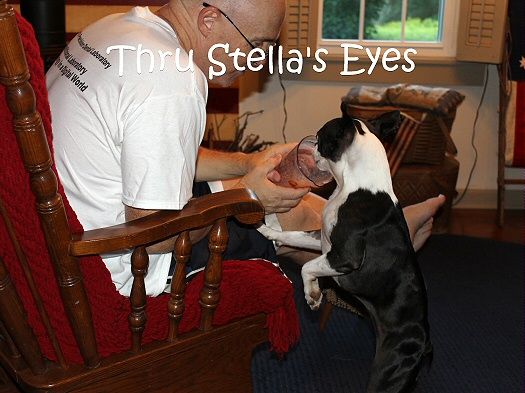 Is that... almond butter??!!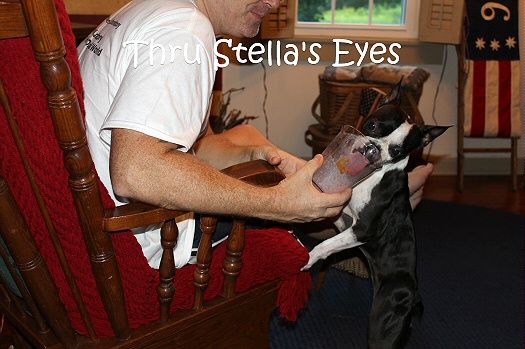 Why yes it is! Yum!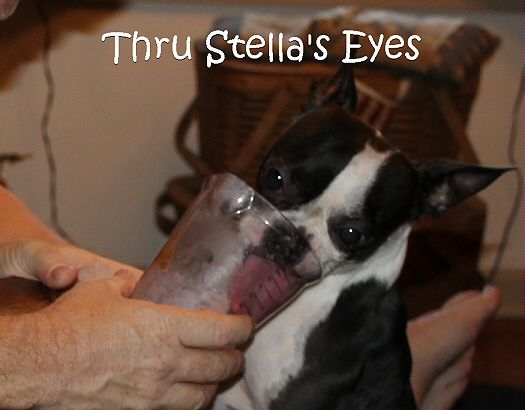 Now if I just stick my head a little farther in...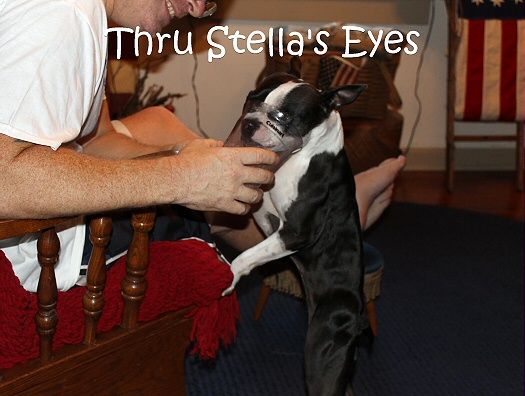 I can get THAT!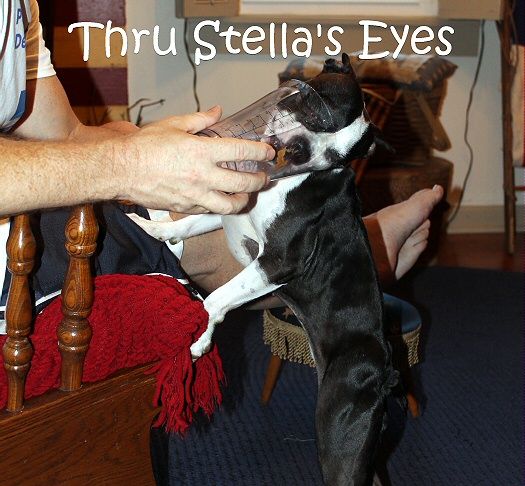 Thank you, Daddy.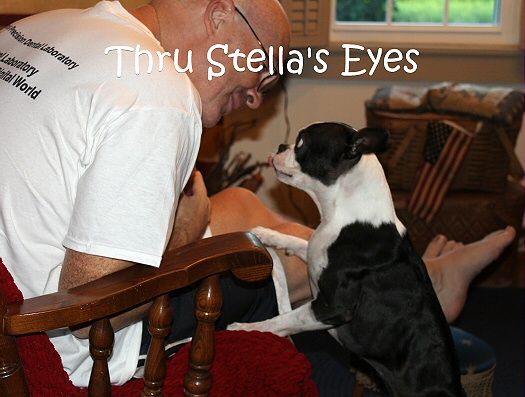 But next time light a fire under it!