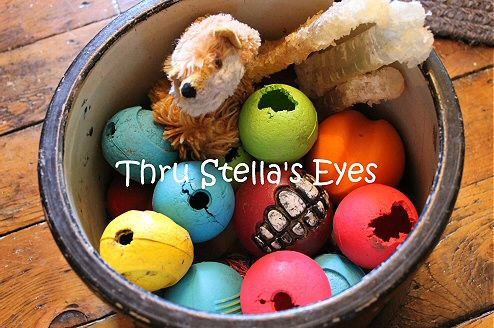 But I don't like to play with them anymore because after I chew a big hole to remove the squeaky, they don't bounce right or squeak and that's no fun.
I refuse to play with any ball that doesn't have a squeaky. It must have a squeaky. Then I remove the squeaky in under two minutes and refuse it play with it again.
So Mommy foolishly spends a small fortune on little red, blue, green and yellow rubber balls that I immediately destroy.




Which is why I have a crock full of holey, non squeaky balls that I won't play with... and why Mommy needs therapy.