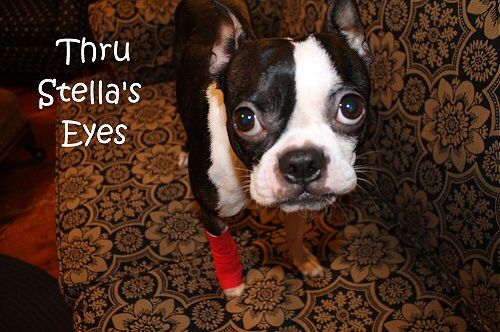 The dumb, stupid vet's office! When I was outside today, I wrenched my dewclaw AGAIN. The dumb, stupid, icy snow!!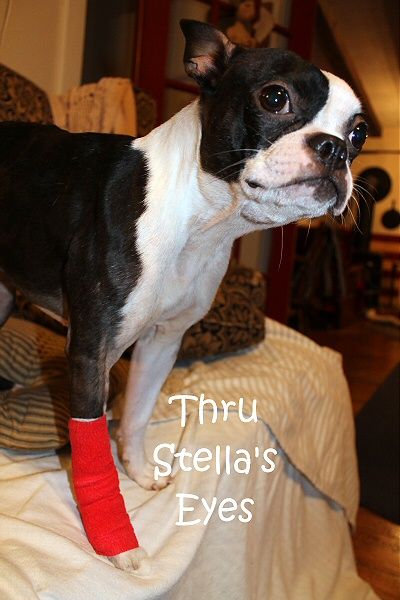 Mommy had to take me there so the vet lady could fix my boo boo nail. She did. She was nice too. I didn't cry either. You know... because I'm so awesome.

Mommy doesn't drive much when it's dark so it was a white knuckle ride there and back. I sat in the passengers seat using that invisible floor brake you humans sometimes use when someone else is driving.

Don't worry. I'll be back to my super awesome self tomorrow. Tonight I'm just gonna lay low and give Mommy and Daddy my sad and pathetic look (see first photo).
They're like putty in my paws.