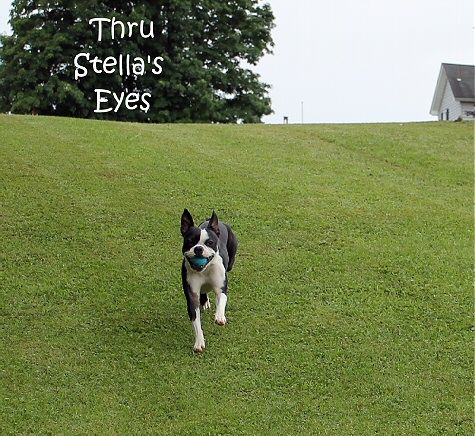 Since Mommy had to put everything on hold when my Gramma got so sick, she's now trying to catch up on things and I've been supervising.
It's a tough job, but somebody's got to do it!

Here's just a sample of what I've been supervising.
(I'll be adding these to my résumé.)

I've been:
Barking wildly and biting at the vacuum while she's vacuuming.
Walking across the wet kitchen floor while she's mopping it.
Standing right in her path on the stairs while she's lugging the laundry basket upstairs.
Sitting right next to her feet while she's doing the dishes so when she goes to take a step she almost trips over me and takes a nose dive.
Barking at her when I feel she's not paying enough attention to my awesome self, which is about every 20 minutes.

So you can totally understand why I haven't been able to post on my blog! As a matter of fact I've gotta stop blogging right now!
I hear the kitchen faucet running and I need to take my position!

But I promise I'll be back soon!!!