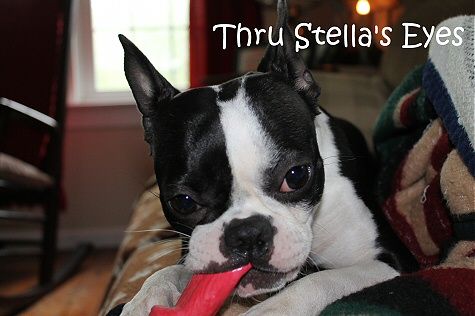 But I'm not allowed to chase my Frisbee or my ball.
Can you believe this crap?!

Speaking of which, I'm still making Mommy clean up after me.

So I'm having to sit around and do nothing. Well, I can chew on these dumb, stupid toys that are no fun because I chewed the squeaky out of every single one.

Hmpf.

I'm also not allowed to run around the house like I do.

So I displayed my displeasure by peeing on the bed in the spare room.

That'll learn 'em.