The other day Mommy and Daddy had company and we were all outside enjoying the beautiful day.
Well, I was able to gobble me up some crow poo without anybody noticing. **snicker**

Now I feel like H-E-double hockey sticks and I'm shooting nasty, liquid "fireworks" out of my pooper. Too much information?? Hey, you're the one sitting there reading this. ((giggle))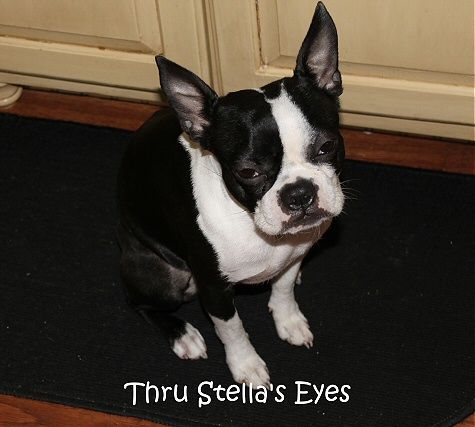 Anyway, even Alka-Seltzer can't help me.
Which is why I'm on an antibiotic.

Daddy has to stop at the grocery store before he comes home because I need to eat something bland for a few days until I feel better.

In the meantime, Mommy is trying to keep me contained to one area.
She has a roll of paper towels in one hand and a gas mask in the other.
I find the gas mask a little insulting.
I'm mean really... I'm too adorable to stink that bad.
Besides, she could use a clothespin.
She's such a drama queen.