Guess what else???

We both have something in common.

AWESOMENESS!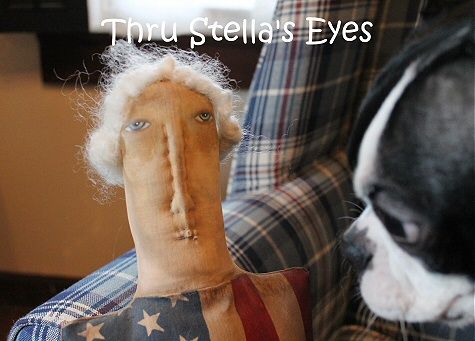 Just think if I was around back then!
The first American President with the first American breed??!!

He could tell me how as a young teen he was a land surveyor and I could tell him how I eat anything I see on the ground.

How he held together a destitute army through the long and terrible winter at Valley Forge and how I have gas when I stretch, sleep or just stand there.

How he sacrificed his desire for a quiet retirement to serve as the first President and how I get separation anxiety and barf when I'm left alone.

Okay. So maybe he's a little more awesome than me.

We still would have made an awesome team!