I'm talking about my new jacket!
But it doesn't fit me very well because of my "sausage link-ish" figure.

It fits across my chest but it too long. It also hangs way past my butt.
(Which can't be good if you know what I mean)

It really looks more like a big red cape. Ooooh, I kinda look like those creatures in The Village!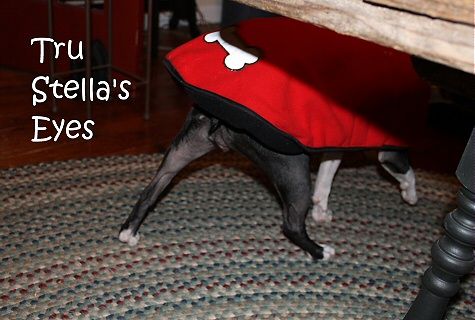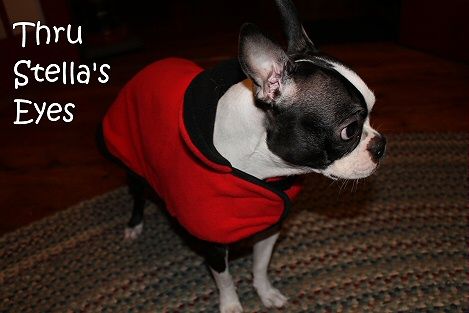 Anyway, I sure hope Mommy can sew it for me and try to make it look better. She says she's not a good seamstress and that she can only sew clothes for dolls.
Technically I'm not a doll, but I am a doll! I mean really... look at this face!!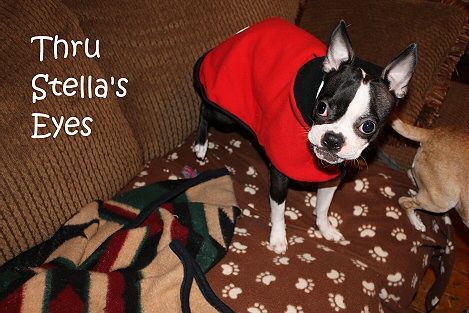 Here's the reverse side.
I guess I'll need this when I direct traffic in the dark.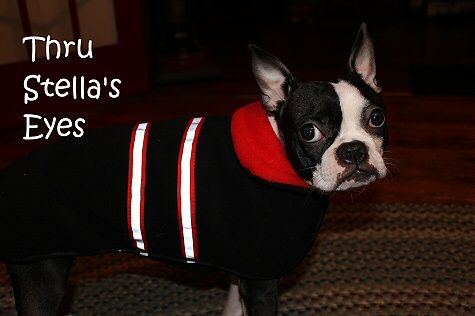 I'll be needing a whistle too.