It's true!
I found this out while I was surfing the internet and Mommy was sleeping. Shhhh. She doesn't need to know that.

See this spot on the top of my head?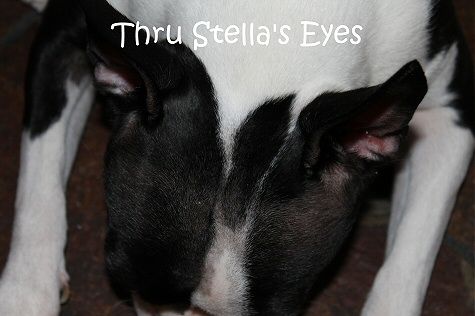 It's called a Haggerty Spot or Haggerty Star.
The Boston Terrier Club of America says dogs with this special marking are descendents of one of the original lines of Boston Terriers owned by the Haggerty family in the early 1900's!
Highly respected Boston Terrier breeder and judge Vincent Perry called this mark "the kiss of God" and considered it a lovely addition to a dog's perfect markings.




Look at my photo. I kaint splez worth a lick. ((giggle))

So what if mine looks a little "smeared."

I'm still perfect AND awesome!!
But you already knew that, huh?!

I can't wait to brag about myself to Gracie!