and I mean that quite literally.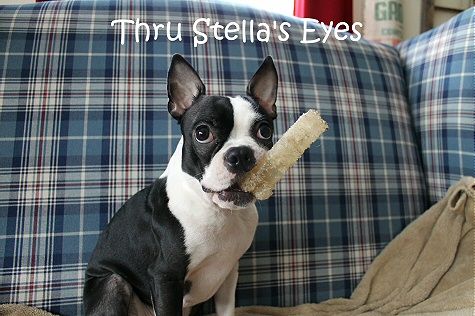 I can't help myself! I keep wanting to dig in the corner of the cushion, so I do!

Mommy just about has kittens when I do too. (I still don't understand that expression)

Hey! Did I tell you I went with Mommy and Daddy to pick up my "new" settee?! It's true! I did!
We left Gracie home which was fine with me. She cramps my style.

Anyway, when we got to the house where the humans lived, they had a cute little human there! I never saw one that small before. I didn't know her name. Even though it was chilly, she had sandals on so I licked her toes and she laughed!

Then guess what happened??!!
As me and Mommy were standing on the grass, a boy miniature schnauzer snuck up on us from behind!! I never saw a boy dog before!! I was so excited and terrified at the same time I just stood there stiff as a board with my eyes bugging out!
Mommy reacted the same way, not knowing if the boy schnauzer would be aggressive towards me.
But he wasn't and that's because (all together now) I'm awesome!!

P.S.
He only sniffed my face and not my butt. Which was a good thing since I was a little gassy in the car. Okay. I was A LOT gassy.