Just me and Mommy!! No Gracie!

It was AWESOME and so was I!! I sat and smelled the air as I looked out the window.

Ooooh, is that a sugar maple???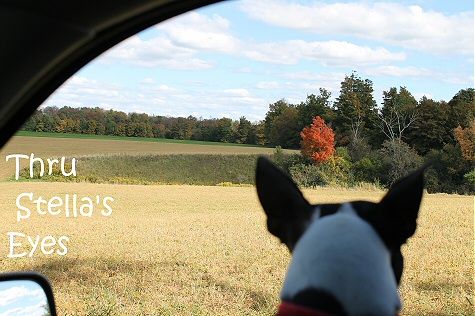 It's still not quite leaf peeping peak around here but it will be!

Mommy says she'll take me again in a few days.

Gracie will stay home again.
Gracie + Jeep Ride = A Pain. Like a pimple on your butt.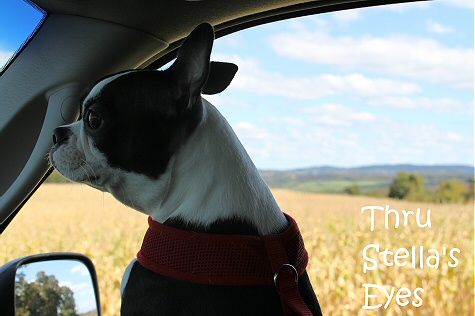 After we got home, Mommy and Daddy played Frisbee with me!!

I GOT IT!! I GOT IT!!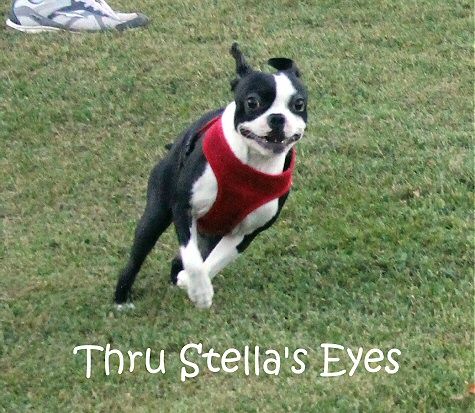 I GOT IT!!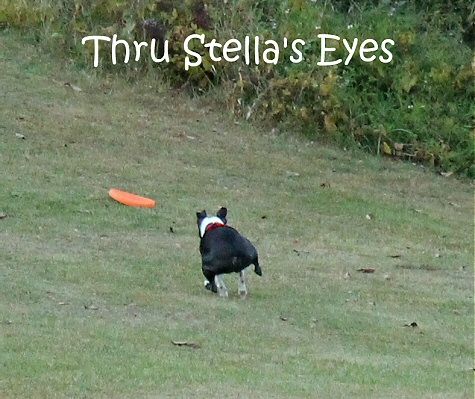 The wild, awesome BT stalks her Chihuahua prey....
(She'll never know what hit her)
((giggle))