Because I was such a good girl at the vet, my Daddy brought me home something special yesterday!

LOOK!!!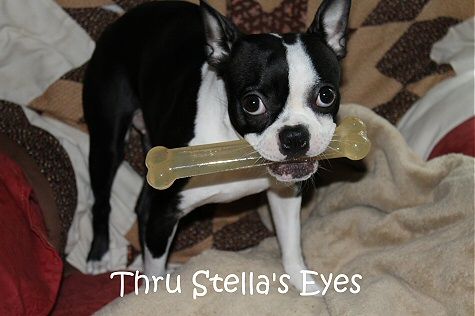 It's a ginormous Nylabone!!!

Guess what else??
Gracie didn't get one and boy is she ever jealous!!
Oh well... Tough toenails for her!

Then I noticed something on the kitchen table.
Ooooooh!! What is THAT??!!




I'm not tall enough to see what it is, but I have a hunch it's for me!
That's because orange is my favorite color and that means anything that is orange, belongs to me. Period.
It's the law.

Well, I'm gonna go lay down now. Mommy had to give me medicine... that makes... me... sleeeeeeep...

Zzzzzzzzzzzzzzzzz...