Have you missed me? I've been so busy! That's what happens when you're awesome.

Friday was Gracie's birthday! She turned 8.

Here's the birthday girl being "thrilled" (and walking away from the camera) about her very special day!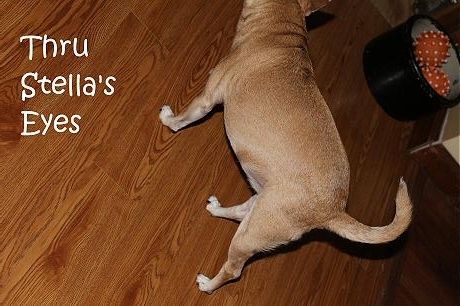 We had a big party too! We had pupcakes with plain yogurt and played games like "Pin the Butt-Crack on the Human."
What fun!!

Guess what?! I'm STILL in heat! Can you believe it?! 30 days and counting. I'm going for the record.

I spent most of my weekend making my "usual mess" and stamping everything. Mommy keeps lying on the couch with a washcloth on her forehead saying, "Why me?!" and "When will this end?! I can't take it anymore!!"

Why her??!! I'm the one going through this, not her!! Hpmf!
She acts like all she does all day is clean up after me. Washing and drying my old sheets and blankies like four times a day!!
Wait a minute... She does do that.

Anyway, that's what I've been doing.

OH and guess what else?! The massive humidity wave finally broke and I got to go outside today! YaY me!!
But it didn't last long because boy, was that sun hot!
I started to get a little wobbly so Mommy made me go back inside. She's a buzzkill.

Well, I gotta go. Mommy just put down clean blankies on the couch!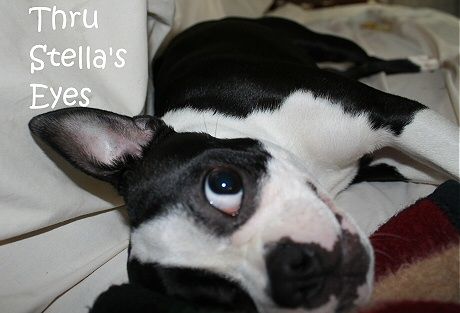 That's my cue to go stamp them.

See ya!!!