Guess what?!

When I woke up yesterday, I didn't leave a stamp mark anywhere!! Mommy looked all over too and found nothing. It stopped. YaY!! I'm awesome!

But when Gracie got up we noticed she was looking a little green around the gills.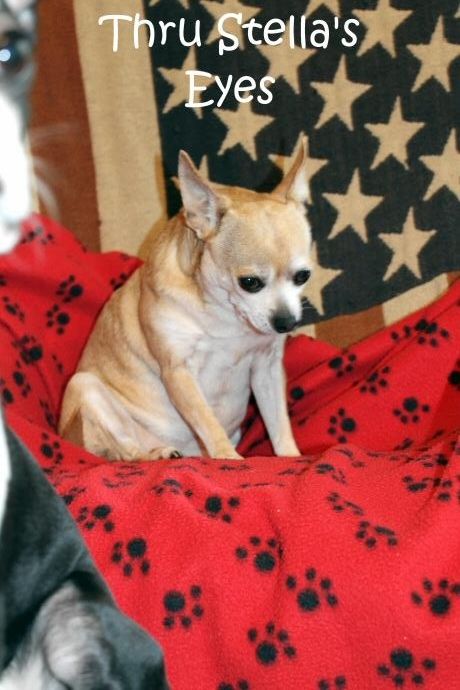 She's always had problems with eating. Can you believe it?! A dog who doesn't want to eat!
She also has low blood sugar. If she doesn't eat, she has seizures.

Mommy cooked her up some boiled chicken breast and rice. Nothing. Then she boiled her up some hamburger and rice. Still nothing. Then she tried to tempt her with a tiny piece of chocolate chip cookie. She didn't go for it!
That's insanity!

So Mommy and Daddy decided since I stopped stamping, Daddy would bring Gracie to the vet instead.

Well she had lots of blood work and since she pooped on the vet's table, he also checked that. Can you believe she pooped on the table??!! Boy, I guess you can say that visit scared the poop right out of her! ((giggle))

Anyway the vet man said he'd call in the morning with her test results.

Well, he called. She fine. Everything is normal including the little butt nugget she left on the table.
Mommy needs to start giving her Pepcid AC.

Last month they spent 300 bucks on me to find out I had a bellyache.

This month they spent 165 bucks to find out Gracie has acid reflux.

Makes you wonder what the heck is going on with our food supply???

Not only do you humans suffer. Now us furryfolk do too.

Grrr.