Have you missed me??!! Does a bear poop in the woods?!

I'm sorry, but I've been sooooo busy with being in heat and all. I've been making messes by putting my "stamp" on everything and anything. A good thing Mommy put down tons of old sheets and blankets. Well, some of them weren't old but they will be now once I get done with them!! ((giggle))

I think when I am done with all of this I will treat myself to a bubble bath and a pedi-pedi.

I'm sure you've heard about all the bad flooding we had around here on Friday. We are okay but others have a lot of damage to their homes and land. I sat and looked out the window with my Swimmies on just in case.

Yesterday me and Mommy took a drive around our hamlet to see the damage. All the roads were brown from the mud and BIG chunks in the roads were missing!!

Then when we were coming down our road we saw...
BAMBI!!




Aaaaaaand Bambi has a twin! Did you know that?!
Mr. Disney never told us that, but it's true!
There was another Bambi right next to him! (But I wasn't fast enough with the camera. I'm all paws when it comes to working it)

Then they both jumped on a bicycle built for two and started chew Wrigley's chewing gum. (Okay, I exaggerated a bit. They weren't chewing gum)


Guess what???!! Mommy bought me and Gracie three new Nylabones and now I have three new Nylabones and Gracie has none!! YaY me!!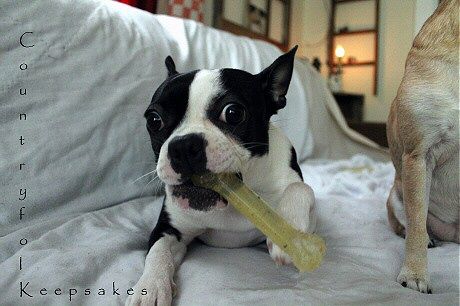 Oh!! Which reminds me!!! Don't forget to check out my Mommy's debut on Early Work Mercantile tonight!

Hey, I've got to give her a plug because she buys me all my Nylabones.

See ya!!