Now that I'm bigger it fits me better.
It's red and mesh.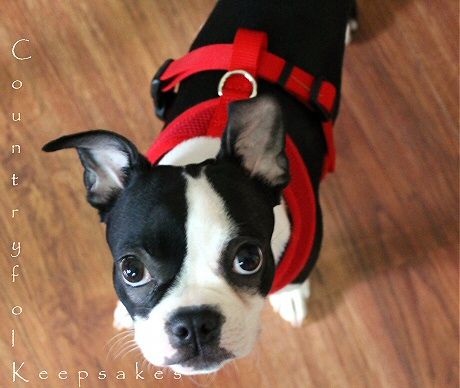 Kind of looks like a tank top from the 1970's.
Something David Starsky would have worn back in the day.
Actually, it's soft and quite comfortable. I don't mind it at all.

But I still do not like that leash! I try to run and I can't! So I just stand there. Even when Mommy tugs.

Nope. I refuse to move. So she has to pick me up and carry me back in the house.




Maybe Mommy needs to provide me with a Candy Apple Red/White Stripe Gran Torino.

If she did, I might consider wearing a belted cardigan sweater.