I've been in trouble these past few days.

First, I made a giant hole in this dog bed I'm sitting in. No one knew because it was hidden under the cushion. But the jig was up when Mommy found tiny pieces of foam around it. Drat! I forgot to hide the evidence!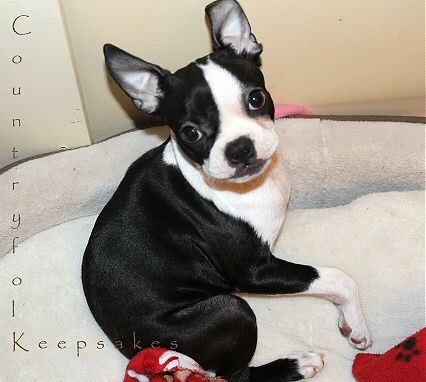 Then yesterday when me, Gracie and Mommy were playing with our footballs, I jumped on Mommy's face and clawed her. Not only did my nails rake her face and make her bleed, they also got hooked on her bottom lip and ripped it open. Needless to say she has a bad boo boo. Ummm... make that plural. They also match the scratch on her chin I gave her last week. I might be part cat. I like to use my front legs and paws to swat and grab things.

Finally, I cannot be trusted at all when I go outside. I like to run. I also have "selective hearing." Kind of like what Daddy has. He can't hear Mommy tell him to take out the garbage, but he can hear when an Arnold Schwarzenegger movie is on AMC three rooms away.
I can't hear Mommy yell my name when I'm outside, but I can hear her open a bag of dog food three rooms away. So now Mommy has to buy me a harness and leash.

From what I've been told, none of Mommy and Daddy's canine furbabies ever had to be put on a leash. They were trusted and well behaved, unlike me. I broke the mold. *snicker*

Oh well!! There's always a first time!
I hope she buys me a leather jacket and a pack of smokes.