Yesterday me and Gracie were playing and she had a seizure.
I had no idea what that meant so I kept wanting to play with her.

But Daddy was quick to swoop in and scoop her up and hold her while Mommy ran and got some honey to rub on her gums.
She has something called Hypoglycemia.
Since I don't have that, I didn't get any honey rubbed on my gums. But I bet I would have liked it.

So today, me and Stanley are sticking close to her and catching a few winks here and there.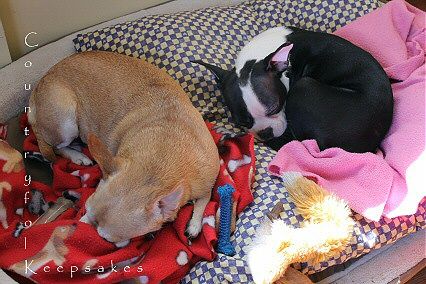 I hope she feels better tomorrow because I really want to play with her.
I miss barking at the top of my lungs an inch away from her face.
(She "loves" that.)