It was an exciting day for me!

I got to meet both my human grandmas for the first time!!
YAY ME!!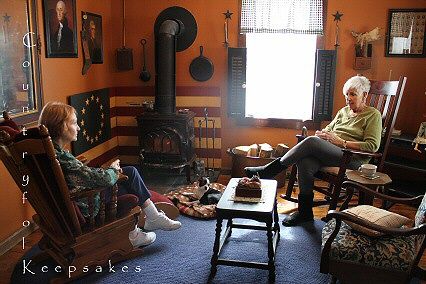 They've never come to visit me until today.
As you can only imagine, they were quite taken by me... and rightly so.

I mean c'mon, look at me!!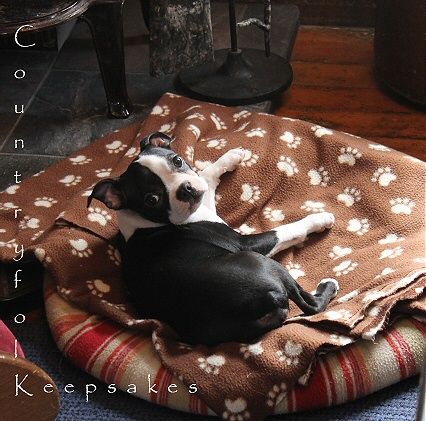 Anyway, our local volunteer fire department had their annual Palm Sunday ham dinner so Daddy went and grabbed some take out for everyone.

Gracie and I weren't allowed to have any. All we could do was sit and watch. Sigh.

Yesterday, Mommy lent a helping hand, (make that a helping oven) and baked 6 apple pies for the Palm Sunday dessert. She didn't make them, she just baked them. But the house smelled awesome!!

Speaking of Mommy, she had a freak accident early this morning. A big can of string beans fell from the tippy-top shelf and landed on the top of her bare foot. Ooooh that had to hurt! I'm pretty sure it did 'cause she dropped like a stone after it happened.

Then her foot swelled up like that little Violet girl did in Willy Wonka! Her foot turned (black and) blue like her too!
I hope Mommy doesn't have to go anywhere because she's never gonna get a shoe on that gigantic foot!

She is hobbling around the house like a little old lady.
Since she can't chase me, now's a good time to get away with stuff I normally couldn't get away with!!

Hmmmm... I need to find me some fabric softener sheets.

See ya!!