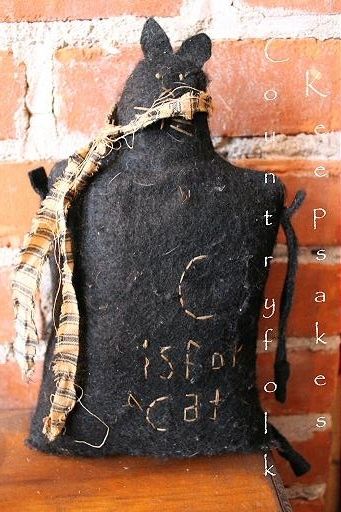 "C" is for "CRAP"...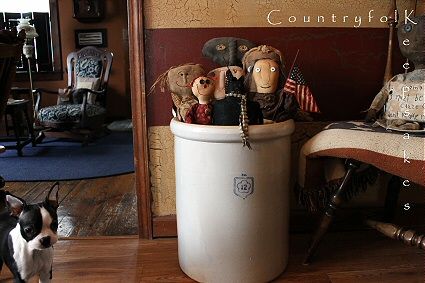 I GOT...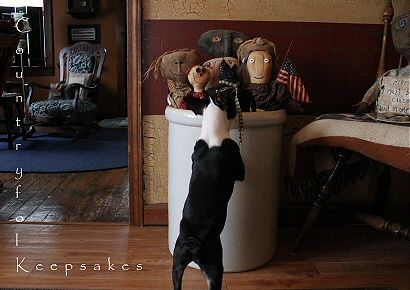 CAUGHT!!!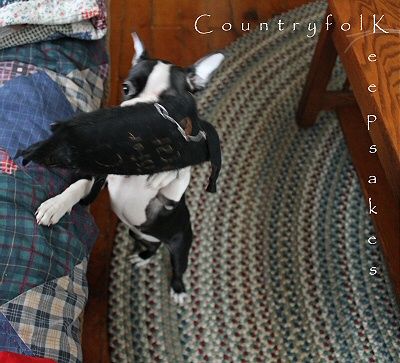 Mommy's been redecorating today. She put homemade dollies in an old pickle crock.

I decided the cat didn't belong in there. So I took care of him.

Oh! And did you see that cute Annie dollie in there too?? She had to go. I took care of her also.
I even tore her dress. But Mommy didn't get a photo of that because I think she wants to kill me now. But I don't think she will.

Just in case... If I'm not back here, call 9-1-1.
Hee-Hee

I gotta go! I'm eyeballing that Uncle Sam she sat on the edge of the steamer trunk.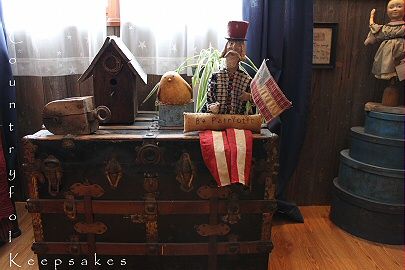 Silly Mommy. When will she learn??