What's with all the drama?! Did you see how they announced the drivers with the dramatic music and the smoke?
Even Mommy couldn't believe it and Daddy walked away from the television shaking his head.

I am disappointed too.
I don't even want to know who won. Hmpf.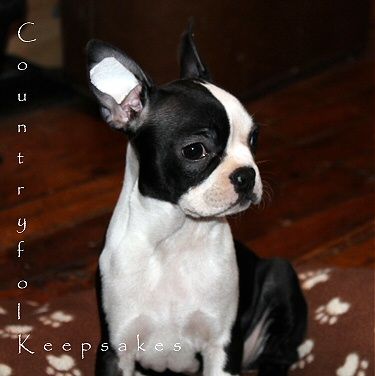 So I decided it was time to torture play with Gracie.
(Yes, Mommy put that dumb cloth tape back on my ears.)

I grabbed my bone and headed for the couch.
I'm still too small to get up there without any assistance.
Assistance = Mommy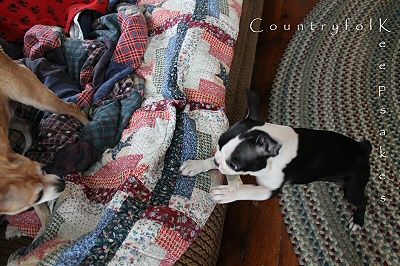 All the sudden, Gracie spooked me!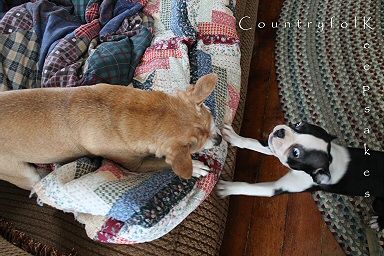 Crap! I dropped my bone!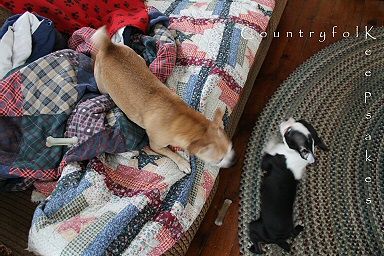 Not a problem. I'll just wait for "assistance" to pick me up and put me on the couch.
(I have her well trained.)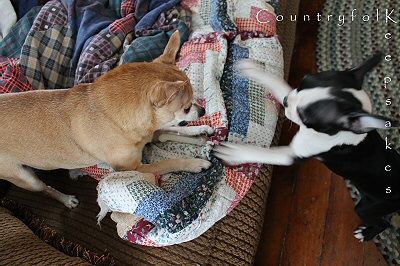 There! That was easy.
But where's Gracie???




I don't know where she could be, unless she doesn't want to play with me.
(sniff-sniff)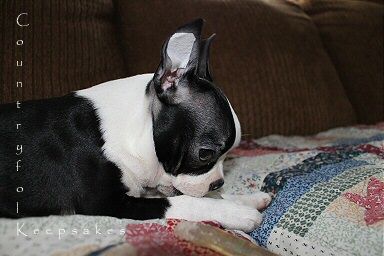 Ah-ha!! There she is!!!!
She was just pullin' my leg.
I love her even when she looks like Popeye.
A-gah-gah-gah-gah-gah-gah!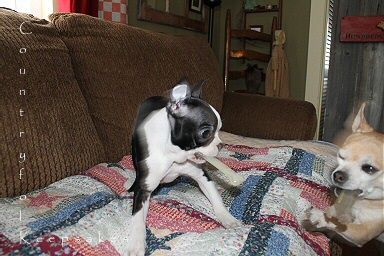 I would much rather spend my Sundays playing with her and Stanley than watch those silly race cars with all that drama.