but she can't hide.
I can wait here all day.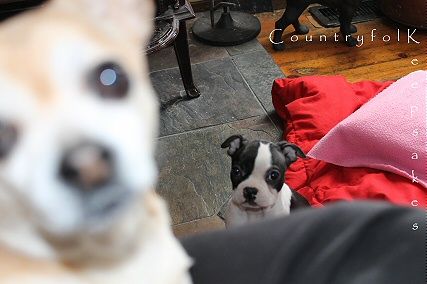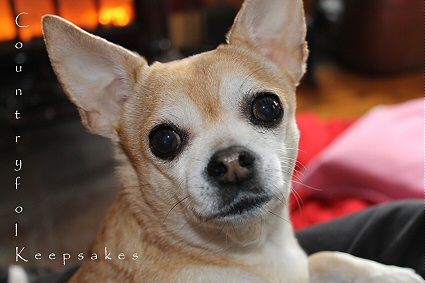 Gracie thinks she's safe up on Mommy's lap.
She still doesn't know me very well. ((giggle))

Mommy got a new area rug and guess what else??!! I got a new, giant 9'x6' pee-pee/poopie towel!! How lucky am I??
YaY!! I love presents!
I can't wait to christen it!!! I'll make sure to surprise Mommy when I do.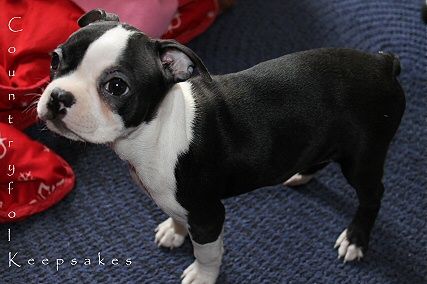 Did you know I'm eleven weeks old this week?? It's true! But I wonder why my ears aren't standing up yet? Mommy said some puppies need a little help with soft cloth tape to strengthen them.


See, like this puppy: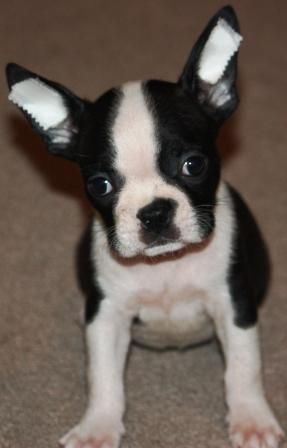 I really don't want tape on my ears. I'll look silly.
But Mommy told me when she was little her Mommy used to put Dippity-Do in her hair then roll it up tight to her head with sponge rollers, wrap them with a kerchief and make her sleep with them on her head all night!! Oh the horror!!
So soft cloth tape doesn't sound all that bad.

Well I gotta go. Gracie just walked by. Time to make her growl at me.

See ya!!