Nah! I'm just waiting for Mommy to turn away so I can make my move and see if she accidentally left behind a tasty tidbit.

Although I would look pretty cute in a bright red jacket and a tall, black fuzzy hat. Who cares if I'm not British.
Red is definitely my color!!




Meanwhile...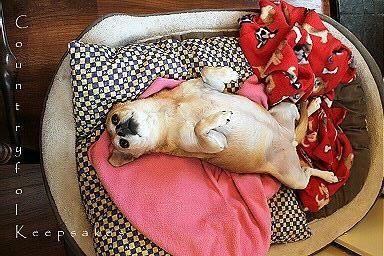 Happy Thursday!!