Guess what??



I had my first vet visit yesterday. I was quite the celebrity! People were falling all over me and wanted to be near me. Now I know how Beyonce feels.
And you know what else? The vet lady kept giving me puppy kisses the whole time I was there! She said she couldn't help herself. I have that affect on people. (I bet Beyonce knows how that is too. Maybe I should wear a leotard.)

She also loved all my extra loose skin. I'm so wrinkly and soft!!
At the moment, I have the profile of Alfred Hitchcock. I'm sure it's just a matter of time before I lose the chin. I find myself wanting to say, "Good Evening" all the time.

The vet lady said I look great. (But I already knew that) My heart is strong and my lungs sound good. Mommy and Daddy where happy and relieved. Us Bostons are known to have problems.

Okay. Here are some pics of me.

My favorite place to sleep is right here, on Mommy's lap. She sits like an Indian and I curl right up.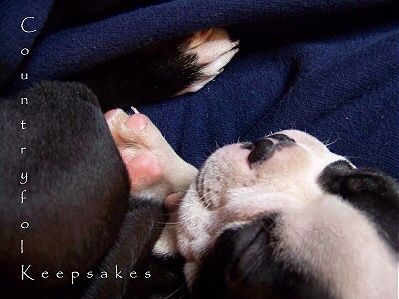 This is where I sit when I'm hungry. (Which is all the time, so I don't move much.)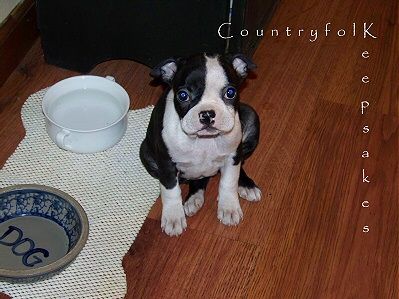 This is me after I eat.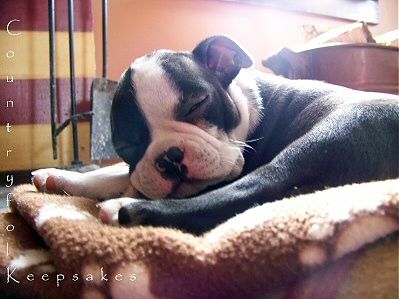 See how I have little white hairs on the tip of my ear.
I know, cute huh?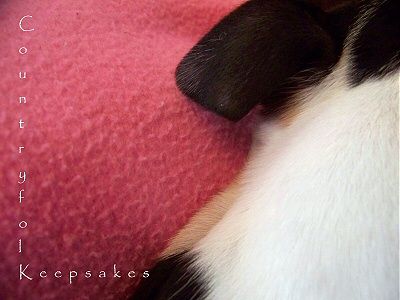 This is me after we got back from the vet.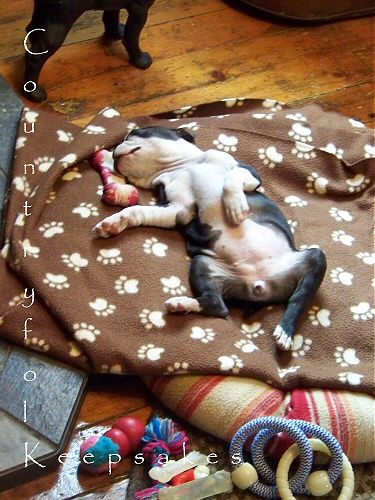 This is Mommy trying to take a picture of me. But I would rather chew on the camera strap. I think Beyonce does that to the paparazzi.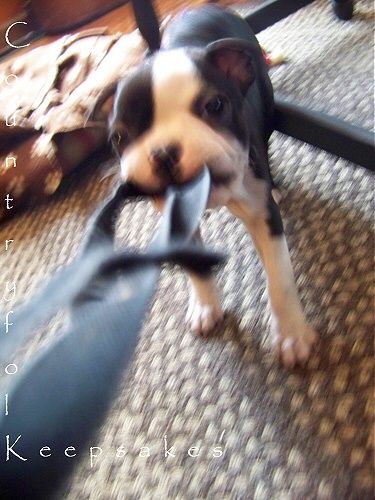 Yesterday, Mommy insisted Daddy bring up "the cage" from the basement. Neither of them like the idea of caging us. But Mommy's stressed, tired and won the argument.

Truthfully, it's kinda growing on me. Mommy made it like a cool fort. But she hasn't closed the door yet. Not sure how I'll react when she does.
Hmmm... I'll have to think about that one.




Okay, I've gotta go. I'm starting to get hungry so I'd better take my position.

Until next time!

Oh!! One more thing.
Please don't forget to "Follow me!" ---->