My name is Stella and welcome to my blog!
Many of you know I'll be heading to my new home in about three days! I'm so excited!! (Can someone teach me how to do a puppy cartwheel?!)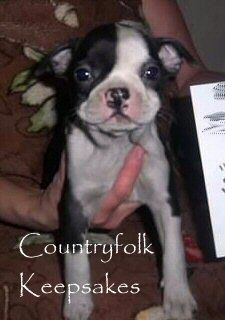 Rumor has it they have all kinds of furniture for me to gnaw on.
Does my human mommy and daddy really think they can deter me with new chew toys?! Pfft. Chew toys are for amateurs. I prefer to sink my needle teeth into hard maple. Or oak. Oh and area rugs. Area rugs are good too.

I'm sure many of you are wondering why my "About Me" shows my human mommy. You see the legal age to have your own blog on Blogger is 13. I'm only 8 weeks old. So do the math. I had no choice but to go in under her name.

Jeepers, I hope my new home has a computer low enough for me to reach. You have no idea what I had to do to type this.

Feel free to comment. I love to chat! Also why not follow me?
Over there on the right side. ---------->
I have a lot to say about life and you won't want to miss it.

Well, I just wanted to give you a heads up on what I've been doing.

See you this weekend!! Or maybe sooner!!